Did you know? On average, it takes seven brand interactions before website visitors make a decision to register, purchase or donate. That's why it's important to educate your audience and give them the content they're looking for!

The majority of people visit a website several times, explore content throughout the site, and check out the organization's social media platforms before they get involved.

Many nonprofits have great content on their websites. However, the problem is - it's buried. In order to find that great impact story or landing page highlighting last year's campaign, your audience has to dig. Much of your content goes unnoticed and unseen.

Remove content barriers with Journity! Use Waypoints to highlight content that will educate your audience on the problem your solving and how they can help!

Think about your website in terms of the "Donor Engagement Cycle". Refer to the image below.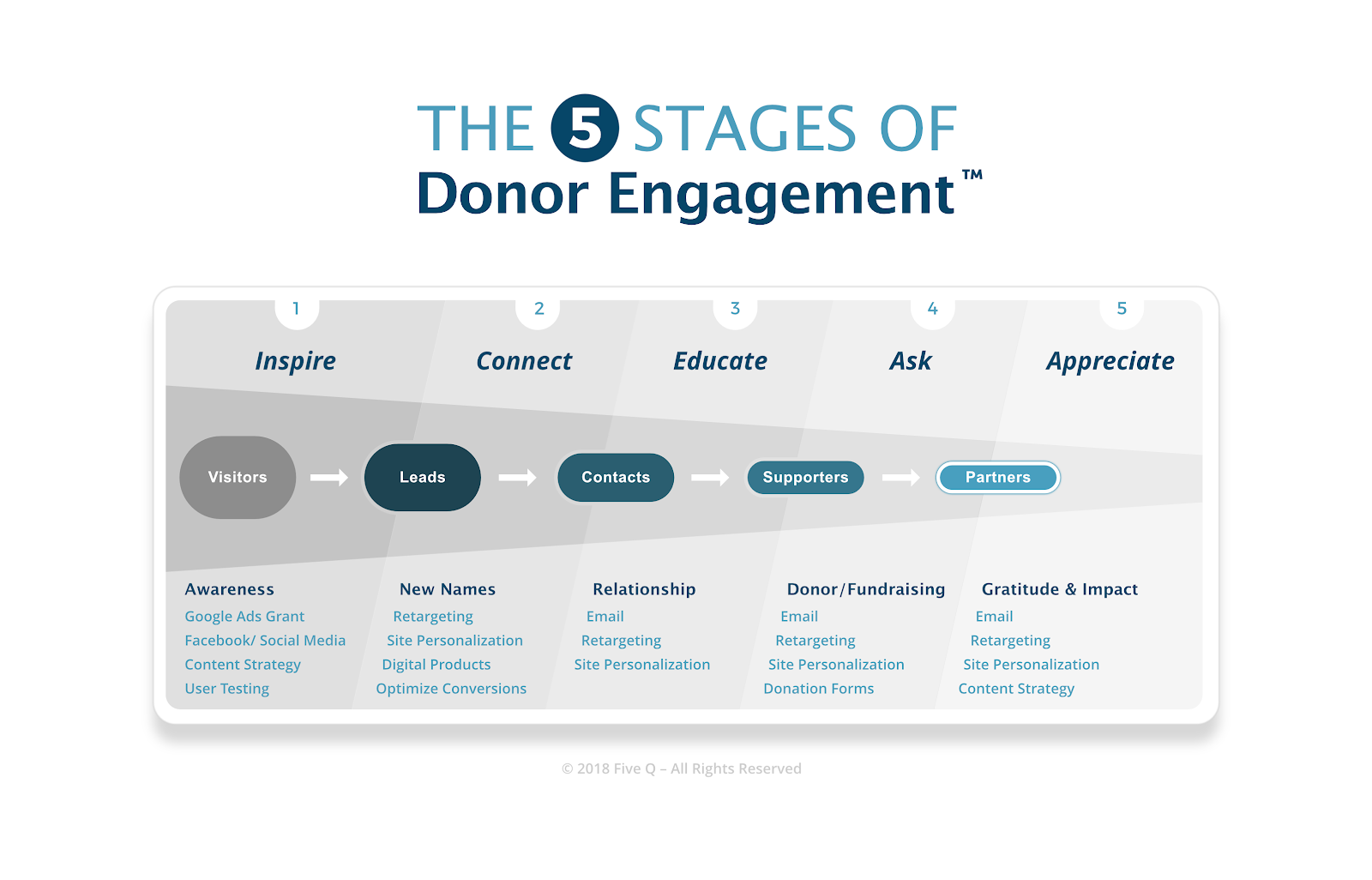 Journity Waypoints can help you turn new leads into qualified contacts. Promote blog posts, impact stories and articles via Waypoints to reinforce the impact donors have through their partnership with your organization. Your leads should be able to see themselves as part of the stories you tell.
Educational content is a great way to help your audience become familiar with your work. To build an 'educate' strategy, start by determining the preferred method of content consumption. Once people are inspired, they want to act, so do not miss this opportunity.

Offer "micro-engagement" opportunities, such as....

Sign up for volunteer project

Attend an event

Share a social media post

Invite to join a virtual or live event

This provides an easy way for the audience to get involved. It's a minimal commitment, yet gets users to engage and align with your mission, ultimately moving participants to the next step of the donor engagement cycle.

Cheers!